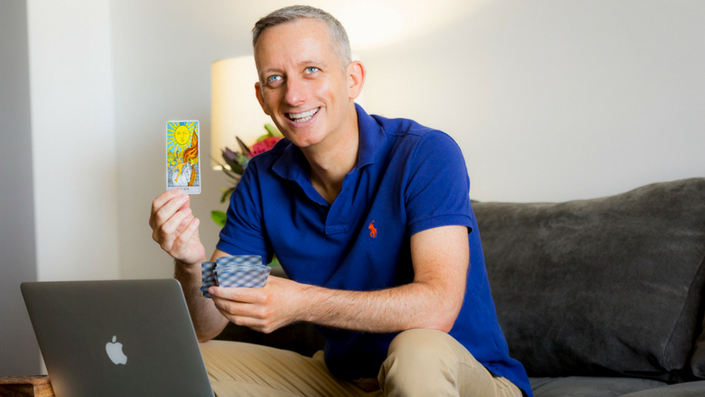 This easy to follow online course covers absolutely everything you need to learn to read tarot.
The course is structured in a way to make learning to read tarot a simple, interesting, fun and fulfilling experience.
Discover the foundations of successful readings and learn all the tools of the trade from a professional in one easy course.
Over 6 hours of video material is delivered to you in bite sized lessons to watch at your own pace.
You'll learn the traditional meanings of each card along with their corresponding numerological, astrological and elementary essences.
Most importantly, you'll never struggle to remember a card again as I'll teach you how to interpret their mystical lessons intuitively ensuring every reading is unique and from the heart.
I'll also reveal my story telling methods to give your readings depth and demonstrate my favourite tarot spreads for every occasion.
Sign up for this video course and you'll receive:
workbooks
keyword charts
exercises
access to a private student Facebook group.
In the exclusive Facebook group you will be able to practise your readings, meet like-minded study buddies, ask me questions and continue to learn and grow as a tarot reader.

Ideal for beginners or experienced readers who want to put new life into their readings.

Visualise a life where you never feel stuck again.

Imagine having clear goals and a roadmap of how to get to them. A life where you are in the loving relationship you deserve or the dream job that leaves you feeling valued and fulfilled.
It might sound like a bit of a pipe dream but this life is available to you and the tarot is one of the best kept secrets to help you make it a reality.
Some choose to believe the tarot is purely for fortune telling. This couldn't be further from the truth. The ancient wisdom of the cards can help you reach your potential in life!
You can learn to use the tarot for:
decision making
self-development
finding your calling in life
release the blockages and finding true love
boosting your confidence
clearing your chakras and much much more
Once you have the foundations of the tarot down, you will only be limited by your own imagination.
Don't delay. Sign up today and get ready to embark on your very own life-changing tarot journey.

"I can't memorise the cards"
"I want to learn tarot but I don't know where to start"
"I'm not intuitive enough or psychic"
"I'm not confident enough to read tarot for other people"
If so, you are in the right place.This course will offer you a step by step system to take you from complete novice to a confident tarot reader who is ready to share their gift with the world.
When first starting to learn tarot so many of us get overwhelmed by trying to memorise the meanings of the cards.I remember buying my first tarot book and honestly it was so detailed that I could hardly get through a page without getting completely confused and flustered.
There is a better way!
This course will give you all the tools, strategies and techniques to access your intuition and deliver a personal, rich and engaging tarot reading every time.
It's time to step away from the tarot books and tune in to your inner wisdom.
We are all intuitive beings which means that you already have the ability to read tarot somewhere within.I'm going to give you the keys, tools and step by step instructions to unlock your intuition.
You don't need any psychic ability to read tarot. Just a well developed intuition and a trust of your own inner wisdom.
Your Instructor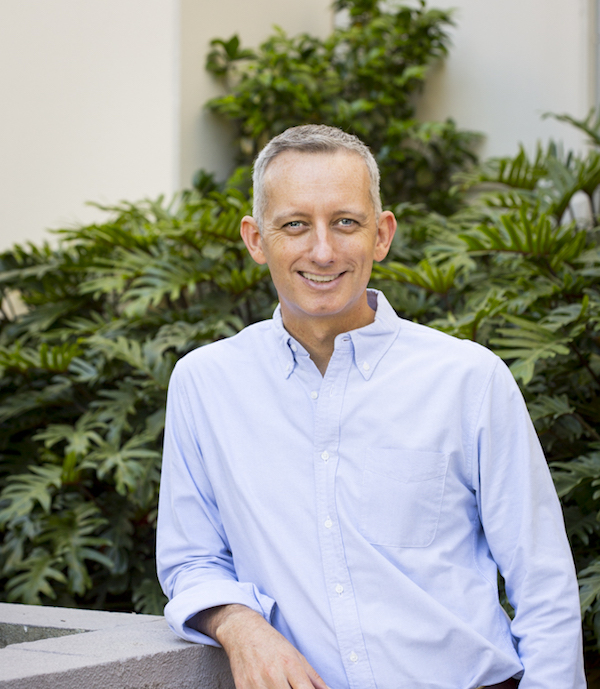 Hi! I'm David, the Founder of Tarot Avenue.
I'm a tarot teacher, blogger and all round enthusiast. I have a mission to make the world a better place, one card at a time!
Learning to read tarot and starting Tarot Avenue has truly been a life-changing experience for me. I've been so lucky to connect with some of the biggest names in tarot and have found a passion for sharing the gift of tarot with the world.
My belief is that anybody can learn to read tarot. It's all about learning to access and trust your own intuition, which we all have.
My approach is to keep it simple and accessible to everybody.
I'm passionate about sharing tarot as I know how powerful, life-changing and fun it can be to embark on the journey.
Course Curriculum
Welcome & Instructions
Available in days
days after you enroll
Overview of Tarot
Available in days
days after you enroll
Intuition
Available in days
days after you enroll
Frequently Asked Questions
When does the course start and finish?
I'll notify you as soon as the cart is open for the course. The cart will only be open for 2 weeks and during that time you will have the opportunity to join. As soon as you purchase you will have access to the full course as well as the workbooks. The course never ends! It is a completely self-paced online course - you decide when you start and when you finish. You might find that you want to refer back to a lesson at a later date and that is totally fine.
How long do I have access to the course?
How does lifetime access sound? After enrolling, you have unlimited access to this course for as long as you like - across any and all devices you own.
What if I am unhappy with the course?
We would never want you to be unhappy! If you are unsatisfied with your purchase, contact us in the first 30 days and we will give you a full refund. No questions asked.
Does this course cover the card meanings as well as the systems of reading tarot?
Yes!!! This is a fully comprehensive and complete course that will take you from A-Z. You will get workbooks with all of the card meanings and I also have entire modules dedicated to each suit, the major arcana and the court cards. We then dive into different techniques of reading tarot and explore many different layers that you can add so you find a style that works for you.
I'm completely new to tarot. Will this course be too complicated?
Not at all! My style is very down to earth and easy to understand. I don't over-complicate things with esoteric terms and flowery language. We were all beginners at one point and this course is designed to be accessible to everybody, no matter your knowledge, background or tarot reading level.
Can I ask question during the course?
This is a recorded online course so it's not delivered live. However, if you join the exclusive and private Facebook group you will get access to me. I'll be in there answering questions, doing video training and supporting you through the tarot learning journey.
What currency are the courses priced in?
All courses are priced in USD.
Bonuses!

As well as getting access to this comprehensive course that will take from you a complete beginner to a tarot reading extraordinaire, you get a stack of bonuses that will help you take your readings to the next level.

Tarot journal template
Tarot meanings keyword chart
Workbooks, cheat sheets and exercises
Book of tarot spreads for every occasion
Access to private and exclusive Facebook group
Life-time access to the course
A complete system and tools to have you reading tarot with confidence in no time